SCULPTURIUM | contact information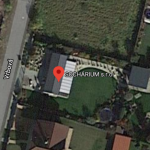 SCULPTURIUM | sculpture garden & online gallery
Vrbová 1289 | Šestajovice, Praha-východ (Prague-East) | 25 092
Miroslav Koštíř | +420 602 182 291 | kostir@socharium.cz
Šárka Koštířová | +420 777 868 456 | sarka@socharium.cz

SOCHÁRIUM s.r.o. (Ltd.) | Id.Nr. 06601774 | www.socharium.cz

Visiting hours: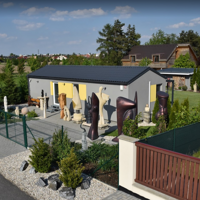 In order to be able to attend to you individually, we ask you to reserve the date of your visit in advance (by phone, email or via the web contact form). By prior arrangement, we also operate on weekends and holidays (24/7 as needed).
If you are interested in visiting the gallery without prior notice, please call our phone numbers listed above. If we are not on the road, we can most likely attend to you.
Official opening hours (for administration and officials): Monday 8:00-10:00


Contact form:
Here you can submit an enquiry/booking or check the price/availability of the artworks on offer through the web interface. You will receive an answer by email as soon as possible.